Hotel Decent In Somnath
Welcome to Hotel Decent in Somnath (Gujarat)
Hotel Decent is among the premier business and family hotels in somnath junagadh national highway. We came into existence in 2018 with the motto to serve the guests at a service of excellence. We have always strived to cross our own bench mark of hospitality and have already created a niche in the market.
In spite of the fact that nature is a big mystery, it always has remained answer to various questions and problems of the mankind. Human, whenever has felt low and frustrated, has always found himself comfortable with the elements of nature in some or the other way. SOMNATH, is located nearby the SOMNATH TEMPLE. The sheer piece of heaven on earth has beautiful beaches along with the greenery adding to its beauty and ancient history connected to it adding maturity to the existence of this island since the period prior to independence.
Decent Hotel that is situated in proper SOMNATH making nice proximity with the nearby sightseeing spots bringing down the pains of traveler regarding the internal transportation.
Facilities & Services
We Provide
Wi-Fi
Direct access internet - Wi-Fi free
Room Service
Round the clock Room Service on 24 hours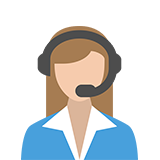 Laundry Service
Laundry & dry cleaning service available
Parking
Guest Car Parking Space is available
Power Backup
Power backup is available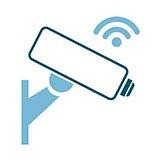 CCTV Surveillance
CCTV Surveillance is available for security
House keeping
House keeping service is available
Travel Assistance
We provide travel assistance guide
Get & in Touch
Feel free to contact us. Whenever you have any inquiry, just ask us. We are happy to assist you.
If you are our existing customer, we love to hear your experience with us.